Click here for dates for my Workshops/Classes and Webinars
Mistress and BDSM lifestyle Mentoring with Madame Caramel
I love to share my experience with others to help everyone achieve their kinky dreams! I offer various different mentoring packages, please do Email Me to inquire about any of these or if your requirements are slightly different then don't hesitate to ask.
---
Couples BDSM / FEMDOM Training
Safety and consent are perhaps the two most important areas to explore when entering the world of BDSM. As an experienced professional mistress, who is also in a lifestyle Femdom relationship, I am drawn towards guiding and helping other couples who wish to explore the rewarding path of domination and submission.
Do want to learn how to whip correctly: did you know that there are certain parts of the body that should be avoided? Erotic asphyxiation can go wrong too quickly if you don't know what you are doing. I can teach you how to do this correctly and look for the signs in your partner's behaviours when they are ready to come up for air! What are the areas of BDSM that pique your interest? There will be no judgement on my behalf, believe me, I have seen and heard it all!
This class is 90 minutes and can be in a BDSM dungeon or in a serviced apartment if you do not feel comfortable in a dungeon. I'm also available to travel to any city in the world. Please note: To ensure everyone is on the same page, I require a quick chat on skype with all who be attending the training, before our first meeting.
---
Lifestyle Mistress FLR Class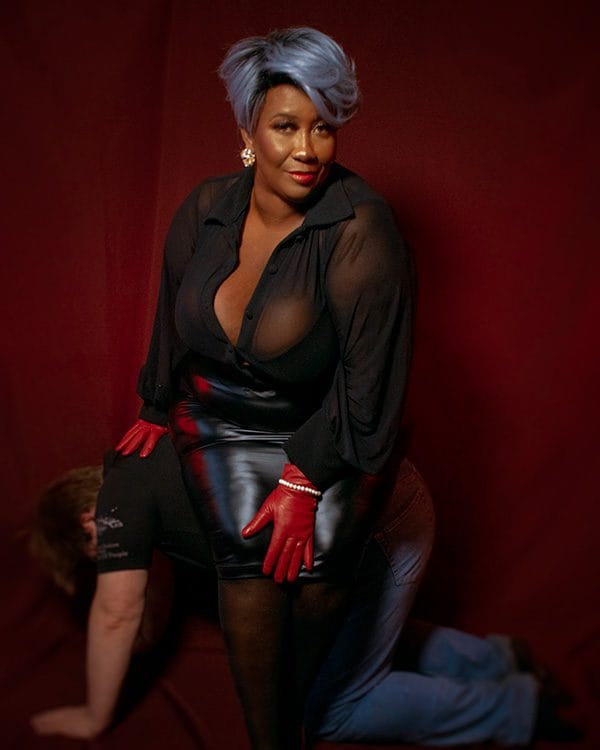 I have lived a beautiful D/s relationship for the past 11 years and I know only too well that this type of relationship requires a different type of understanding and knowledge that no one is born with. I also have friends female-led and strict Femdom lifestyle relationships, so I pride myself on understanding these scenarios very well. I am confident that I will be able to guide you towards creating something unique, that is suitable for you and your partner. It's all about what works for you. The class is full of tips, Q&A, honest conversations etc…
This class is 90 mins and can be held anywhere you feel comfortable from a dungeon, to a restaurant. This is a class for ladies only and if you have a friend why not do this class together ???
---
Kinky Girlfriend Experience for Companions (Escorts)
You are a professional companion, so I feel certain that you have already had certain requests for some kinky activities. Certain kinks do not need training but others require a little more training in order to play safely. I will teach you the BDSM kinks that you are curious about, and would love to learn more about them. This will be an add on to your repertoire as a companion that will help you bring a different type of clientele. This class can be one-to-one but I am happy to give a group class. It is always fun as we are all in the lifestyle so is a great way also to meet other fellow companions.
This class is 2 hours in a well-appointed Dungeon ( depending on the city that this will be held in) Feel free to fly me to your city. Possibilities are endless
---
Submissive Training
Some of you are completely lost, are searching for an FLR relationship but don't know where to start or even how to address and become the best slave you can be for your Mistress. In this class, I will guide you towards an understanding of the basic skills and emotions needed to become the best version of yourself. This is NOT A SESSION this is a serious conversation via SKYPE where you can ask all the questions you need to ask. Be prepared that I will call you out on your behaviour. Some advice for free: you should not worship every single mistress you come across, but search for THE ONE that could possibly change your life. After this training with me there will be NO more unanswered emails, finally you will receive an interview with the Mistress of your dreams.
This class is 1 hour and is available to every submissive male. Because it is via SKYPE no matter where in the world you are. Looking forward to hearing from you.
---
Prodomme Mentoring Advice
I offer a well-tailored mentorship programme for professional and aspiring professional dominants. Either face-to-face or online, individually or with a group.
I can advise you on everything to do with professional domination as a business and also best practices whilst in session. I'm happy to answer all your questions including and certainly not limited to:
Travelling and touring the world with many pro-tips for working across Europe and the Middle East
Setting up your own dungeon
Creating and launching a website
Advertising
Attracting and retaining clientele
These coaching sessions will help launch your services as a professional dominatrix dealing with clients in person. Please note this does not cover online domination, financial domination etc.
---
How to Succeed Online with Madame Caramel
Online Domination Webinar
Whether you are brand new to professional domination or a seasoned dominatrix, setting up your business online is a reality that we all must consider. With the use of current technology we can still connect with our regular clients, not only in this time of confinement but also when the normality of our past lifestyle returns.
The potential of reaching new clients in all corners of the world is easier now than ever before. Let me show you how.
In my Online Domination Business Webinar I will cover all of the following:
How to set up your online business from scratch or improve your current online business.
Create an online clientele from your current clientele
How to look great in front of the camera – find your best angles and learn how to pose
How to find your filming voice – find your niche, get comfortable in front of the camera and use your natural instincts to create an authentic connection with your viewers
Social Media Savvy – use your Social Media to promote and create community
Custom clips – what are they, how to promote them and how to handle orders.
Clip creation and frequency – how often to create your content and the best times to update and add it to your chosen platforms
How to use Only Fans and other platforms like Clips4sale to your advantage
Chatlines – I will introduce you to my own system and share many tips on how to add to your income from simply talking on your mobile phone.
---
Madame Caramel is supportive, and gives advice when needed. She also helps with your exposure as a Domme in the early stages of your career.

– Goddess Sheba
---
So please do inquire if you are interested in any of these packages, and as I say if what you're looking for isn't quite on the list then it never hurts to ask! I love to share my experience with all who want to learn and take great satisfaction in helping people achieve their secret (and not so secret) desires. Contact me today to book!
Warmest regards
Madame Caramel